Heroes of Newerth betting – Your Guide for eSports
 While there's no question that the world of eSports is full of incredible
thrills and spills, here at Master Mazuma we
recognise that it can often be quite a tricky one for beginners to get their
heads around.
This is why we've taken some time to give you a
heads-up on some of the biggest eSports titles in the world, with the ultimate
aim of ensuring you know the basics before choosing to place a bet on an
upcoming tournament. In this article, we are going to focus on the basics you
need to bear in mind when putting together your Heroes of Newerth betting strategy.
Still going strong
Originally launched by S2 Games in May 2010, Heroes of Newerth
may not be the most famous eSports game, but it has a large and enthusiastic
following across the globe. Created for Microsoft Windows, OS X and Linux, the
game actually has a lot in common with other eSports
games like Dota 2 and League of Legends, as all of
them were in fact inspired by a Warcraft III custom map.
The premise of the game sees two teams – taking on the roles of Legion
and the Hellbourne – do battle, with the ultimate aim being to destroy the other side's key central
structure. Seven years on from its launch, it is safe to say that the game is
still going stronger than ever.
A competitive world
While competitions based on Heroes of Newerth may
not be as lucrative as those related to Dota 2 and League
of Legends, the tournaments are still incredibly competitive and watched by a
huge number of people around the world.
The official competitive circuit for Heroes of Newerth
is known as the HoN Tour, with 2017's competition
seeing teams do battle for a total of $114,000 of prize money. This is the key
tournament to keep your eye on when looking to get involved in Heroes of Newerth betting.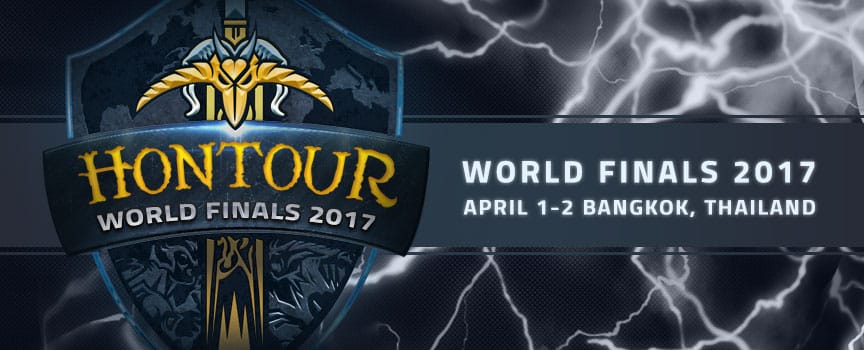 The tournament's structure
In terms of how the HoN Tour format works, this
year it saw two qualifiers held in February in which more than a
hundred teams did battle in a single elimination format. The top four
teams from each of the events then advanced to meet each other in the playoffs.
The format of the playoffs was double elimination and based on best-of-three
clashes, with the best teams then proceeding to do battle at the HoN World Finals. Held this year in April in Bangkok, Day 1
saw two matches held with the winners then playing in a third for a place in
the Grand Final. Following that, Day 2 saw two Losers Bracket matches held
before a Show Match and then the big one – the Grand Final.
The team that won the third "Winners Bracket" match on Day 1 comes
into the best-of-five final with a lead of a game, but obviously there remains
plenty to play for.
Getting started with Heroes of

Newerth


betting
So, now you've got to grips with the basics of the game, its place in the
world of eSports and how tournaments work, but how do you now take your first
steps towards Heroes of Newerth betting success?
While there are of course no guarantees of winning big every time, considering
a few key issues should ensure you can at least make informed decisions and
give yourself the best opportunity of spotting a top team from the outset.
Knowing the biggest teams is a good start and the Swedish team Fnatic will no doubt be among the first names you see when doing research. Team Fnatic won this year's HoN Tour
World Finals and are part of the wider professional eSports organisation which
runs highly successful sides in major games including Counter-Strike: Global
Offensive, League of Legends and Dota 2, so it is
certainly a name you will come to be familiar with.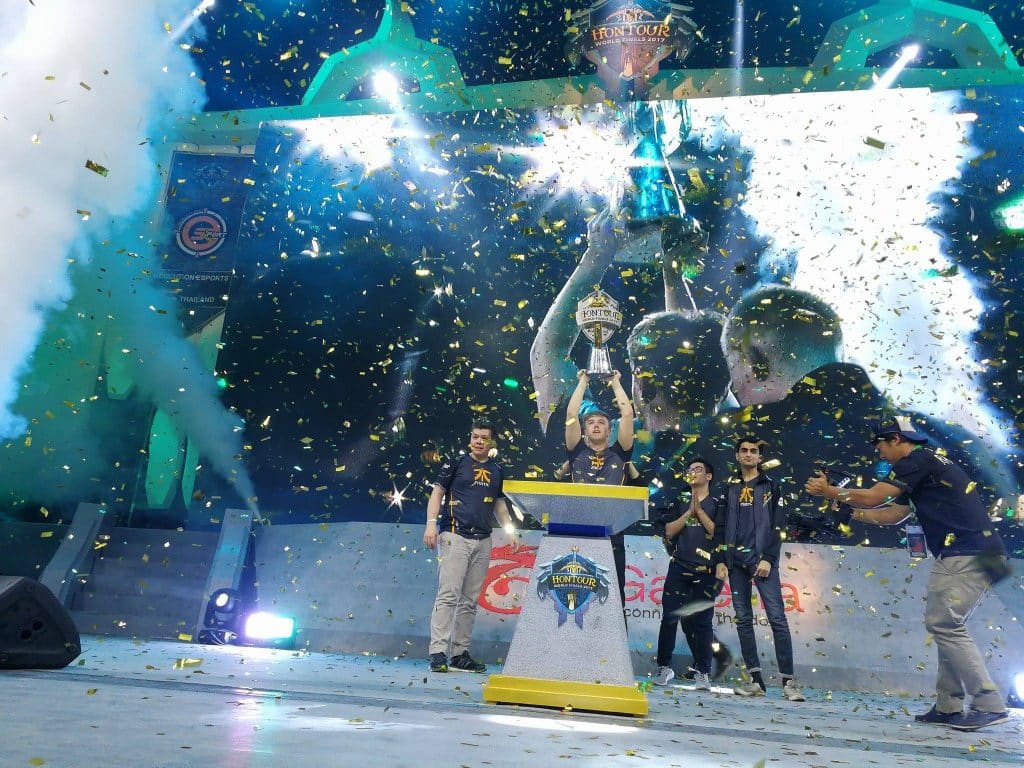 Other big names in the world of Heroes of Newerth
eSports include Thai teams MiXs and eNeo, who were also part of this year's HoN
Tour World Finals along with the Malaysian side aGhm.
Another side to watch out for is Russian team Cats Gaming, which is among the
highest earning teams for the game.
Once you know the names to look out for, the best approach going forward is
to monitor and watch competitions and tournaments involving these teams and
others. This will not only allow you to keep tabs on what your favourites are
up to, but it also means you can spot up-and-coming teams and talented players
who could well be ones to watch for the future. Such a tactic could prove vital
in Heroes of Newerth betting, as you could win big by
spotting a dark horse which has the potential to be a great success at an
upcoming event. There are also plenty of stats online related to performance
too, so don't ignore the benefits of doing a little bit of research to get
ahead.
Here at Master Mazuma, we also think it is
worthwhile to look out for news related to Heroes of Newerth
and the various teams involved in competitions across the world. Have issues
arisen between members of a team which could impact on their performance? Has
there been a change to a lineup? Like in any sporting
discipline, little changes in dynamics or chemistry can have a huge impact on
performance, so do not assume that teams will always be able to perform to
their full capability despite problems away from the spotlight.
A key part of the eSports world
Heroes of Newerth is an exciting part of the
massive world of eSports. There is nothing quite like watching the Legion and
the Hellbourne do battle and we are sure that once
you've watched a few matches you will be completely hooked. Head over to our
specialist pages on Heroes of Newerth betting now to
find out more about the key competitions coming up and the odds on the
biggest teams.
Loved the master's guide? Pre-register to the Esportsbook Now!