These are the hottest videogame cosplay girls
Master Mazuma brings you the top ten hottest videogame cosplay girls. These girls dress up sexily as your favourite videogame characters. And they make big money doing it. Scroll down to discover these hot girls in sexy cosplay. And when you're finished, make sure to earn some real money yourself with videogames on Mobile Wins!
Vera Chimera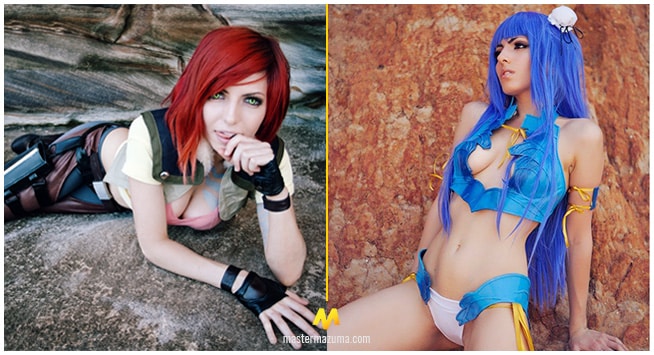 Australian videogame cosplayer Vera Chimera is a cosplay veteran. She's a big name at conventions and regularly talks at panels.
Favourite cosplay: Lilith (Borderlands)
Fun fact: Vera loves motorcycles!
Marie-Claude Bourbonnais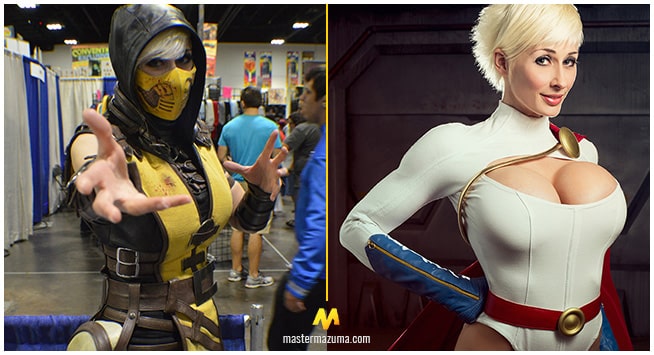 This French Canadian beauty used her popularity to create a successful brand. Marie-Claude has her own website, original merchandise and numerous magazine appearances.
Favourite cosplay: Power Girl (DC Universe)
Fun fact: Because of her curvy body type, she's able to cosplay as the most big-breasted videogame characters. Definitely worth checking out.
Jannet Incosplay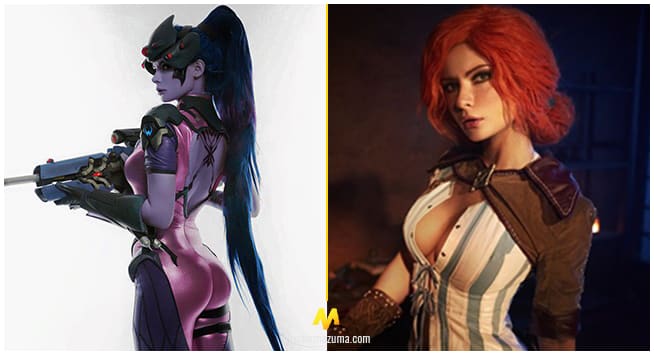 This Russian beauty cosplays videogame, anime and comic book characters. Jannet definitely doesn't shy away from sexier characters.
Favourite cosplay: Widowmaker (Overwatch)
Fun fact: Jannet is an expert wig-stylist. She creates her own amazing hairstyles.
Adrianne Curry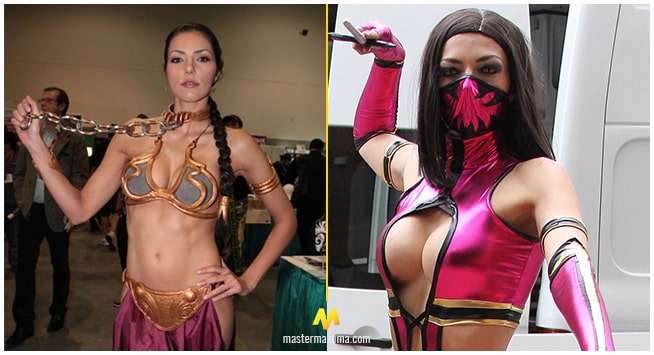 This babe won the first season of America's Next Top Model! She also modeled for Playboy and other big magazines. Adrianne uses her gorgeous looks to create amazing cosplays.
Favourite cosplay: Mileena (Mortal Kombat)
Fun fact: Adrianne recently retired from cosplay. Luckily she left a large collection!
VampyBitMe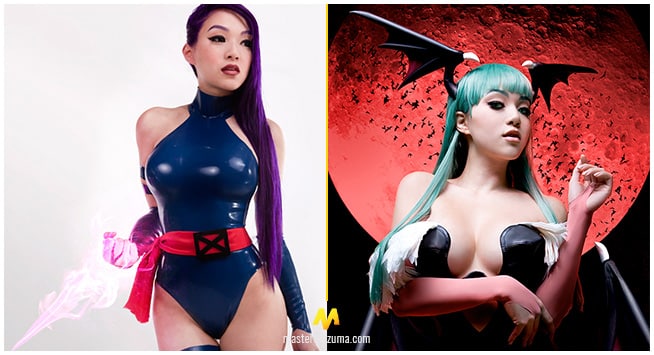 Asian hottie VampyBitMe appeared in the Playboy and For Him Magazine. It's easy to see why: She might have the hottest body among videogame cosplay girls.
Favourite cosplay: Psylocke (Marvel)
Fun fact: VampyBitMe is of Vietnamese-American descent.
Tasha Cosplay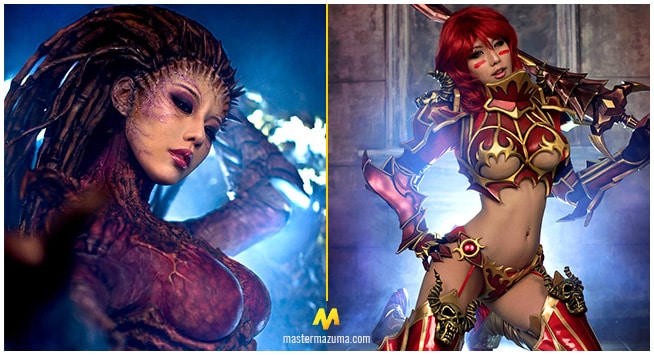 Tasha is the leader of Korean cosplay group Spiral Cats. She does both incredibly sexy and super detailed realistic cosplays.
Favourite cosplay: Kerrigan (StarCraft)
Fun fact: Tasha worked as professional cosplayer for League of Legends and StarCraft 2.
Katyuska Moonfox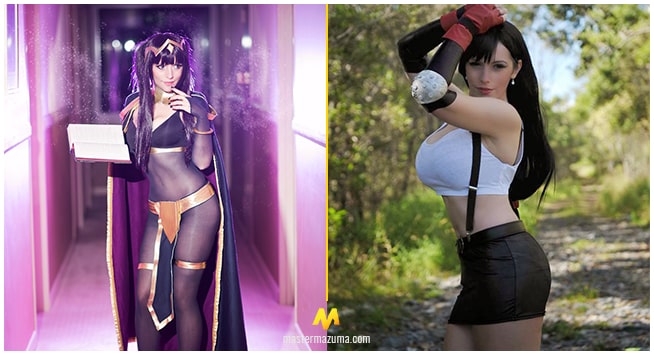 This curvy cosplayer from Australia loves skin tight costumes. She has cosplayed as many sexy videogame characters.
Favourite cosplay: Tifa Lockheart (Final Fantasy)
Fun fact: Katyuska also studies game development, because videogames are her passion!
Yaya Han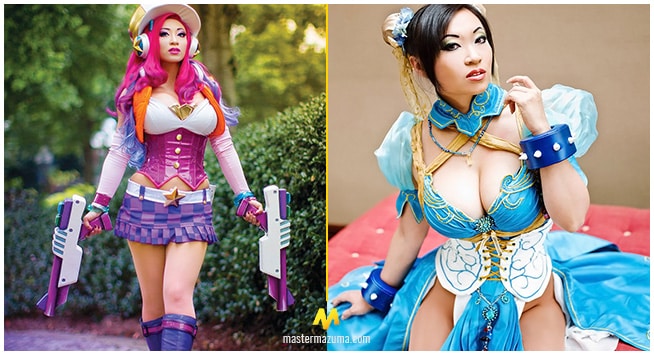 Yaya Han is one of the most experienced videogame cosplay girls. She pioneered cosplay in the West almost 20 years ago. Yaya is known for being extremely well-endowed.
Favourite cosplay: Chun Lee (Street Fighter)
Fun fact: Yaya is in her thirties but looks like she's still in her twenties!
Alodia Gosiengfiao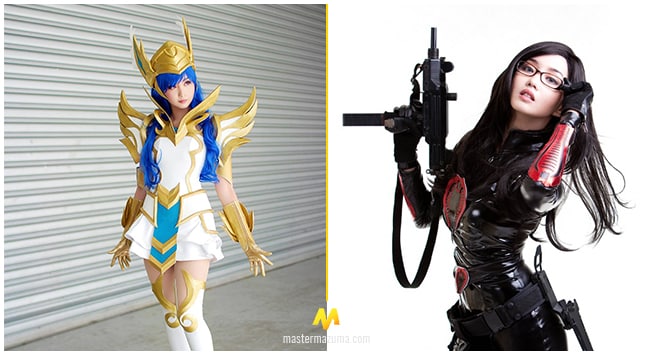 Alodia Gosiengfiao is not only a succesful cosplayer, but also a film and tv star. Her career can only get better with her incredible looks.
Favourite cosplay: Baroness (G.I. Joe)
Fun fact: Alodia is a big name in the Phillippines. She regularly appears in the Top 100 Sexiest Women.
Jessica Nigri
The queen of videogame cosplay. Jessica Nigri is by far the most popular cosplayer in the world…. and it's easy to see why. She's even appeared in movies and tv shows. Jessica can cosplay anything from realistic to sexy.
Favourite cosplay: Sexy Pokémon
Fun fact: Jessica loves to cosplay as sexy versions of popular videogame characters. She became famous with her sexy Pikachu costume.
Wanna make money with videogames too? Head on over to Mobile Wins and put your knowledge to good use!